F59PHI in Amtrak Pacific Northwest Color Scheme
www.trainweb.com/news/981022.html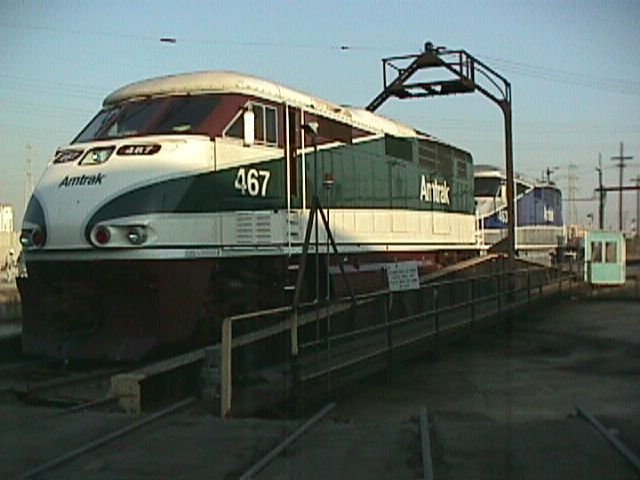 The F59PHI in the Amtrak Pacific Northwest Color Scheme of deep green markings and dark brown skirts and windshield trim arrived at the Redondo Roundhouse in Los Angeles a few days ago. They are being used on the Amtrak San Diegan route for a few days to shake out any problems. Since F59PHI locomotives are being used on almost all of the San Diegan trains already, the engineers on this route have already been trained and acquired some experience with these new locomotives. In the above photo, an F59PHI in the Pacific Northwest Green Color Scheme is shown in the foreground and an F59PHI in the Amtrak West / San Diegan Blue Color Scheme is shown in the background.
Photos were provided courtesy of Sam's Steel Rails West.

Click Here
and then select "F59PHI in Pacific Northwest Color Scheme"
to see additional photos.
Click Here
to see photos of the rest of the Talgo cars under construction that will go with these F59PHIs!
Visit our Rail Magazine promotion trading partners:
Click here to add your print rail magazine.