WAD BOX
Back To Previous Slide / Up To Index / Forward To Next Slide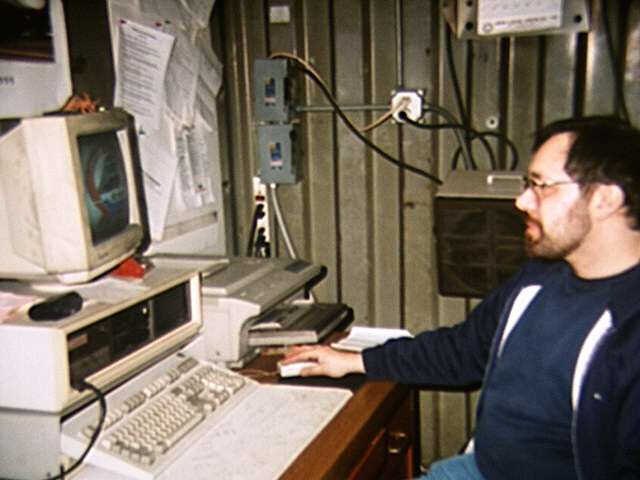 Click on above photo for a larger image.

There are several storage sheds in the yard. These sheds look like the trailor end of tractor-trailor trucks, but without wheels. They were just real large storage units on the ground. When Vince started to open one up, I thought he was going to show me some interesting car repair items stored in the shed. I couldn't see inside when he opened the door because of where I was standing. Vince surprised me when he started talking into the shed! The shed wasn't just for storage, but had been converted into a work office. In this photo is contributor to the content of the Training Newsletter and Web Page. This converted storage shed is affectionately known as the "WAD BOX". The status of work repairs, battery replacements, etc. is tracked by computer.
---
The photos in this slide show were taken in the mid-1990's by Steve Grande on his Amtrak travels throughout the nation. The size of the photos is purposely smaller as disk space was expensive and download speeds were slower at that time.
Visit related pages from this and other web sites:
Click below for pages in the directory of TrainWeb sites: