Historical Rail Passenger Photos from Chuck Isaac
Central and Southern California, 1967-1986
http://www.trainweb.com/photos/isaac/index.html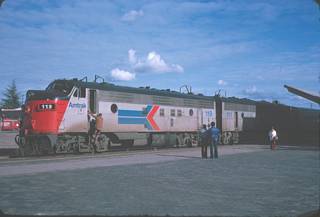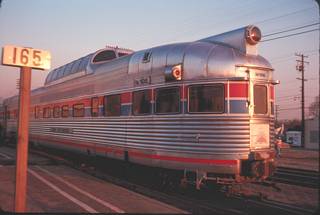 TrainWeb is proud and privileged to present a very special collection of over 500 historical photographs of passenger railroading in Central and Southern California, graciously provided by rail enthusiast Chuck Isaac. His images provide a rare glimpse into a bygone era, before the consolidation and modernization (or elimination, as the case may be) of rail companies, their trains, equipment, and stations. Many of these photos were taken even before the advent of Amtrak. If you have any questions regarding these photos, or if you wish to use any of these photos in a publication or on another website, please e-mail Chuck Isaac directly at isaac@linkline.com .
Click on a year to see the photos from that year:

1967 / 1968 / 1969
1970 / 1972 / 1973
1974a / 1974b
1975
1976a / 1976b / 1976c
1977 / 1978 / 1979
1980a / 1980b / 1980c
1981 / 1982 / 1983 / 1984
1985a / 1985b / 1985c / 1985d
1986a / 1986b
Other rail photos from Chuck Isaac:
Visit our Rail Magazine promotion trading partners:
Click here to add your print rail magazine.