TrainWeb's First Annual Christmas Party
Saturday, December 11, 1999
www.trainweb.com/news/1999l11a.html
TrainWeb's first annual Christmas Party was held on Saturday, December 11, 1999 from 7 P.M. to 1 A.M. at the DoubleTree Hotel in Anaheim, California.
Keeping with our style, we had to have at least two of the attendees arrive by train! Saylor Runyon came up from San Diego and Matt Melzer came down from Los Angeles on the Amtrak San Diegans. They returned the following morning by the same method. The rest of us live too close to the hotel to come by train.
TrainWeb held its Christmas Party in conjunction with my wife's company, MIDCOM Corporation (see: www.midcom.com). MIDCOM has quite a few more employees than TrainWeb. After the reception and dinner part of the party, the TrainWeb staff headed up to our own meeting room, the Sierra Room, for our own party that lasted past midnight!
Click here for professional portraits of the TrainWeb staff taken at the party!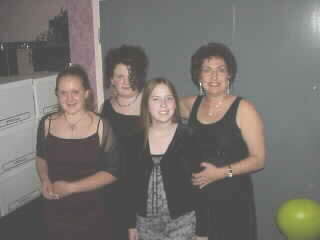 Above are photos of my wife, daughters and one of their friends in our home before leaving for the party. From left to right in the first photo is my daughter's friend Stephenie Stoner, my daughters Jodina and Sherica, and my wife Barbara.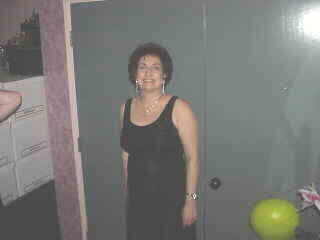 Above is a photo of my wife, Barbara.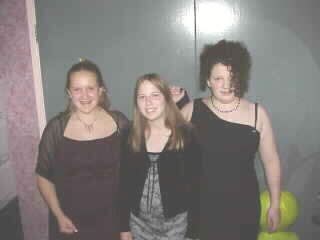 Above are photos of Stephenie, Sherica and Jodina.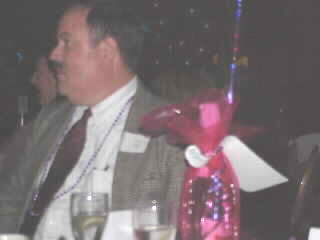 David Fruth, part-time salesperson at TrainWeb.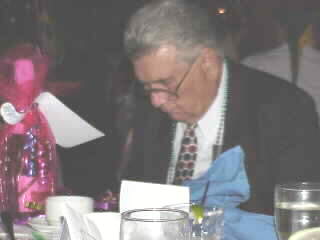 Saylor Runyon, part-time salesperson and 360x360 photographer at TrainWeb.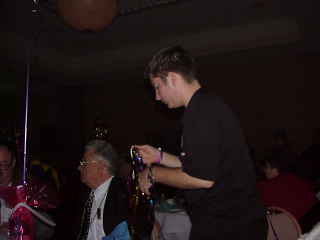 Matt Melzer, part-time web page designer at TrainWeb.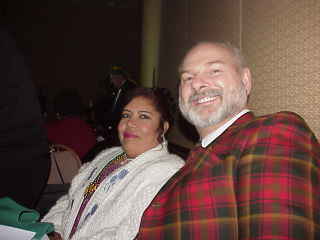 Ray Burns, President of Trainweb, Inc., in charge of sales, and his wife Maria.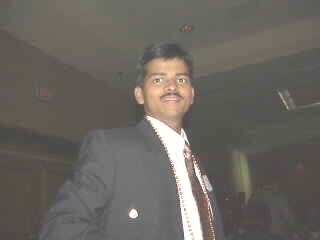 Shivam Surve, temporary programmer at TrainWeb.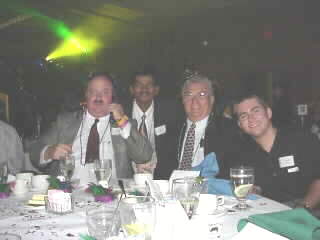 David Fruth, Shivam Surve, Saylor Runyon, and Matt Melzer.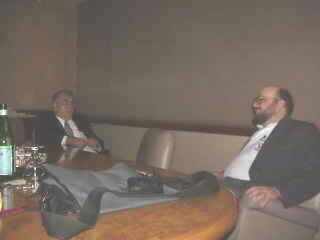 Fortunately, Matt thought of taking a photo of me.
Since I took most of the other photos, I wasn't in any of those!
My family, Saylor, and Matt stayed overnight at the hotel as well as quite a few MIDCOM employees.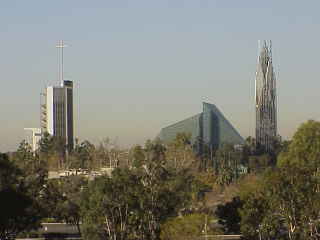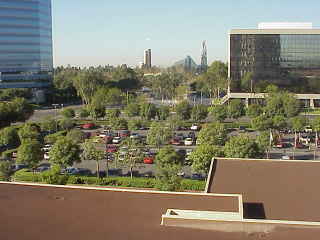 In case you are not familiar with the location of the Doubletree Hotel in Anaheim, you might be more familiar with the Crystal Cathedral. That complex is located just down the street from the Doubletree Hotel as you can see from these photos taken from our room in the hotel. The building on the right is a UCI, University of Irvine, California, building.
Click here for the full set of photos.
Visit our Rail Magazine promotion trading partners:
Click here to add your print rail magazine.