BNSF Business Cars
http://www.trainweb.com/fotosort/trains/bnsf/businesscars.html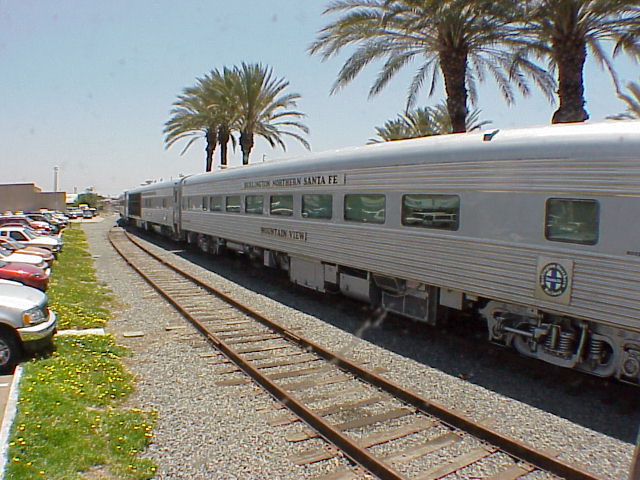 The following are photographs of the BNSF Business Car trainset.
The first time that we saw the BNSF Business Car trainset was when we arrived at work at TrainWeb at around 7 A.M. and saw it standing in a siding at the Fullerton Santa Fe Depot on Monday morning, November 18, 2002. Since that time, it has stopped at Fullerton a number of times, often spending the night at the sidings. Since it doesn't show up here that often, we try to take photos of it whenever it is here.
Click below to view each set of photos: