Fullerton Santa Fe Depot
Fullerton (FUL), California
www.trainweb.com/fotosort/stations/ful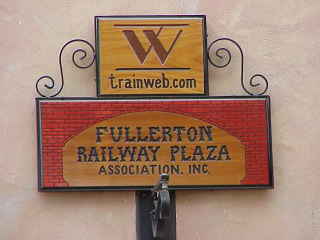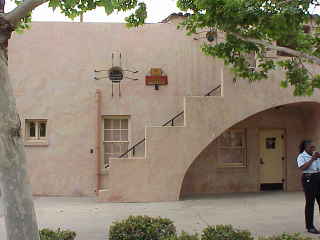 Please select one of the following:

Station Set #1 / Station Set #2 / Station Set #3 / Station Set #4
Station Set #5 (by Matthew Melzer) - From the roof! / Station Set #6
Steve Grande at his desk! - by Bill Lindley
Ticket Office / Cafe Set #1 / Cafe Set #2 / Big Smokey
Fullerton Police / OCTA Fullerton Transportation Center
Shops Along Commonwealth Avenue By The Depot
Stubrik's Steakhouse / Il Ghiotto Italian Restaurant

TrainWeb Sorted Photos Top Page
Train Photos / Station Photos / Route Photos / Special Photos
Policy on use of TrainWeb photos.
Visit our Rail Magazine promotion trading partners:
Click here to add your print rail magazine.