Depot Inn and Suites
La Plata, Missouri
An Amtrak Rail Travel Destination !

Information For Travel Agents
www.trainweb.com/depotinn/travelagents.html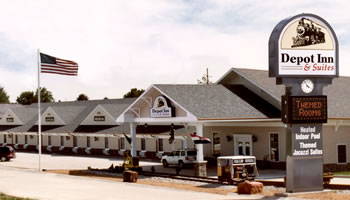 We are seeking the advice and help of Travel Agents in the promotion of Amtrak rail travel to the Depot Inn & Suites in La Plata, Missouri. Please feel free to e-mail your comments to depotinn@trainweb.com. We would greatly appreciate suggestions regarding what would make it worth your effort to promote to your clients traveling and vacationing at the Depot Inn & Suites. We would also appreciate your suggestions of how we can enhance the experience of rail enthusiasts during their stay at the Depot Inn, as well as suggestions about the plans for the future Rail Resort.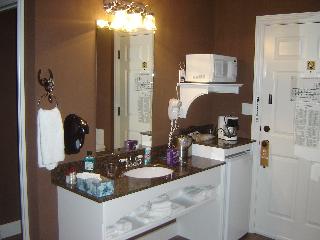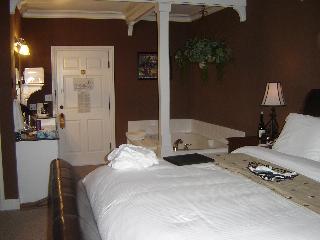 Everyone involved with the Depot Inn & Suites is a train enthusiast in one way or another. Most of us love to travel by train, especially long cross country journeys on Amtrak and VIA Rail. The location of this hotel near the La Plata Amtrak Station, the railroad theme throughout the hotel, and the nearby train watching lookout over the BNSF mainline that averages more than 70 freight trains per day, already make the Depot Inn & Suites an ideal destination for train enthusiasts.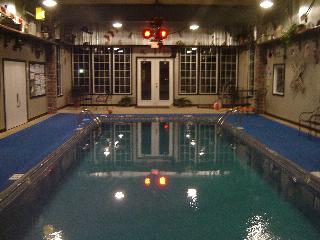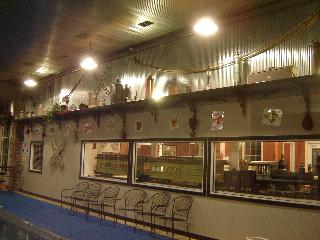 But, there is more to come! Almost 50 acres of land have been acquired that stretch along the BNSF mainline beside and behind the Depot Inn & Suites. The plan is to expand the current Depot Inn & Suites into a Rail Resort that will feature everything to make this the perfect vacation destination for every stripe of rail enthusiasts and their family members of all ages. Some of the ideas already under consideration for this facility are a narrow gauge steam locomotive powered park railroad, outdoor garden railways and a large enclosed facility for an extensive layout of model railroads. There will be a climate controlled two level tower overlooking the BNSF mainline to provide year round comfort for train watchers. A very large railroad themed indoor waterpark is also planned. We already have a very large collection of items related to Amtrak and passenger rail history which will be placed on public display in a facility adjacent to the Rail Resort. Plans also include placing a number of actual passenger train locomotives and railcars on display throughout the grounds of the resort. The hotel itself will be expanded to 100 rooms or more. These are just a few of the plans for the Rail Resort under consideration.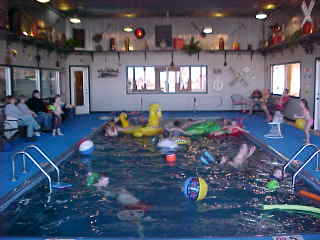 We greatly welcome the feedback of travel professionals like yourself to help us make this an ideal location for train enthusiasts of all ages. We strongly recommend that you come and visit the Depot Inn & Suites to get a first hand feel of the railroad themed experience provided by the hotel. The best way to get to the hotel is by the Amtrak Southwest Chief. Free shutle service is provided by the hotel for all arriving and departing Amtrak trains. Free shuttle service is also provided from and to the Kirksville Airport (IRK) which is only 5 miles from the hotel. There is daily air service between Kirksville and both Chicago and Kansas City.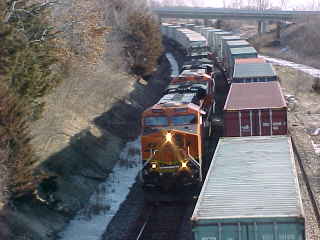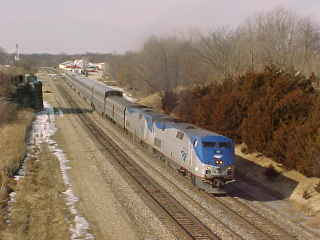 Presently we are refering everyone that inquires about travel to the Depot Inn & Suites directly to the www.Amtrak.com website and to the hotel. Let us know if you are interested in creating itineraries for prospective travelers which will include travel by Amtrak or air to La Plata, Missouri, and a stay at the Depot Inn & Suites. Depending on the starting point and travel desire of each prospective traveler, these plans can sometimes get quite involved and easily expand beyond the scope of what help the Amtrak reservation desk is able to provide. We realize that the help of an experienced travel agent, especially one experienced with booking Amtrak journeys, is often needed to turn someones travel desire into an actual travel plan!
Please send your comments and suggestions to depotinn@trainweb.com .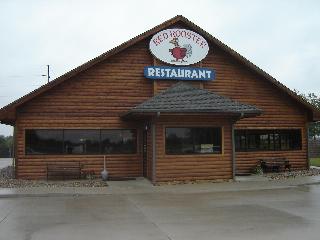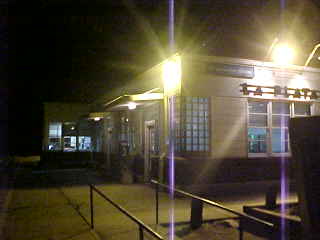 Click here to return to the main Depot Inn & Suites web page.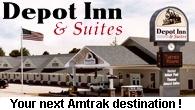 Visit related pages from this and other web sites:
Click below for pages in the directory of TrainWeb sites: