Amtrak Superliner Sleeping Cars
Amtrak Superliner Sleeping Car Accommodations, including photographs and detailed descriptions of seats, rooms, train cars and services.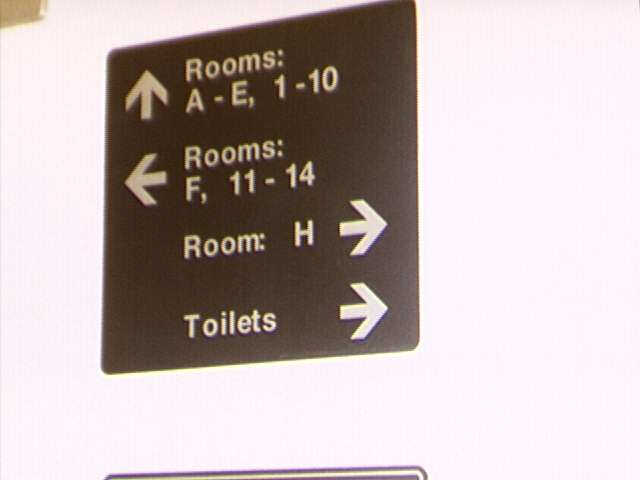 Layout of the Superliner Sleeping Car:
The Superliner Sleeper Cars are configured with 10 Roomettes (formerly called "Standard Bedrooms" and "Economy Bedroom") and 5 Bedrooms (formerly called "Deluxe Bedroom) on the upper level plus 4 more Roomettes, 1 Family Bedroom and 1 Handicapped Bedroom on the lower level. The 5 Bedrooms, numbered "A" through "E" each have their own combination toilet/shower. The 10 Roomettes on the upper level are numbered 1 through 10 with Room 1 being the Car Attendants room and closest to the center of the car. Room 10 is nearest the end of the car and the door that goes to the next car. On the lower level, the roomettes are numbered 11 through 14. The Family Room is numbered 15, but is also called "Room F". The Handicapped Bedroom is called "Room H".
Each Roomette can hold up to 2 people which theoretically means that up to 28 people from those rooms, up to 5 from the Family Room, and up to 2 from the Handicapped Room for a total of 35 people compete for the same 4 toilets and 1 shower. Don't panic! This isn't as bad as it seems. First, seldom is every room booked, and even when they are all booked, most rooms are have less than maximum occupancy. Also, a large portion of those travelers will not be on the train long enough to need to take a shower on the train and several others just avoid using the shower on the train. As far as the bathrooms are concerned, in over 200,000 miles of travel over 10 years, only once was I not able to immediately walk into one of the 4 toilets in my Superliner Sleeping Car. Even then, the wait was less than one minute.
Common items to all Bedrooms:
All bedrooms have certain features in common. They all have individual reading lights for each person in the room. They each have a main overhead light that can be switched to a very dim "blue light" to be used as a night light if desired. There is also a temperature control in every bedroom and a vent so that you can adjust the amount of air flowing into the room. There is also a channel selector so that you can hear music and announcements in your room or you can select to just hear announcements. There is also a volume control to adjust the volume of the music and announcements.
Every room also has at least one electric outlet. There used to be a warning "FOR RAZORS ONLY" next to some of the outlets, but those warnings are being phased out as each room is upgraded and refurbished. I'm sure Amtrak still doesn't want passengers to use heavy duty hair dryers and other high amperage devices in these electric outlets, but they now understand that people need to use these outlets for a lot more than just electric razors. Passengers use them for notebook computers, portable DVD players, radios, charing cell phones and batteries, and a lot more. Most of these devices draw extremely little current.
Common items to all Roomettes and Bedrooms:
Every roomette and bedroom accomodation has two items to assure privacy. Each has a sliding drape that you can fasten with velcro to prevent people that are passing down the corridor from looking into your room. Each room also has a sliding glass door that can be locked from the inside. You will find it quite convenient to use these two items in various combinations. You can leave everything open when you don't desire privacy and would also like the air in your room to freely mix with the air in the corridor, which is often cooler than the air being pumped into your room. You can just close the curtain but leave the door open if you don't want people looking in but you do want more air circulation. You can also close the glass sliding door and leave the curtain open if you want to shut out outside noises and conversations but still want to look out into the corridor. At night, most people shut both for the ultimate in privacy and for maximum darkness.
Amtrak Gifts
Years ago, passengers used to be given farewell souvenier gifts just before departing from the Amtrak Coast Starlight. I have received playing cards, luggage tags, mugs, key chains, small items of local pottery and even a full bottle of champagne with two glasses engraved with the Coast Starlight logo on my New Years trip! Since my New Years journey was a round trip and I traveled with my parents, we ended up with a total of 4 bottles of champagne and 8 glasses! I guess they figured for years that Amtrak could afford it on what is paid to upgrade to a Sleeping Room. Amtrak must have changed their mind, as these gifts have been eliminated along with a number of other little perks on the Amtrak Coast Starlight.
Visit our Rail Magazine promotion trading partners:
Click here to add your print rail magazine.