What's New At TrainWeb:
Directory of Railroad Web Sites
Hosted at TrainWeb
Category Index (Under Construction):
Model Railroad Gauges & Scales (Under Construction):
Amtrak / VIA Rail Canada Fan Sites (Under Construction):
Web Sites Hosted At TrainWeb Sorted By URL (Web Address)
Click on a letter below to view that directory page:
(Under Construction: Finished Through Letter "I" So Far)
---
Today's Featured TrainWeb Sites:
| | |
| --- | --- |
| | www.trainweb.org/mccloudrails - McCloud Rails This website seeks to document the life and times of the rail lines owned and operated by three principle companies in the life of McCloud, the McCloud River Lumber Company, the McCloud River Railroad Company, and the McCloud Railway Company... Read More>> |
Check back as we'll try to feature different TrainWeb sites each day!
---
Today's Highlighted Stories From TrainWeb's Past:
Previous Highlighted Stories From TrainWeb's Past:
---
Click each button below
to explore the APRHF Train Web Sites.
Click on the below images to visit our rail magazine promotion trading partners:

(Click here to add your print rail magazine.)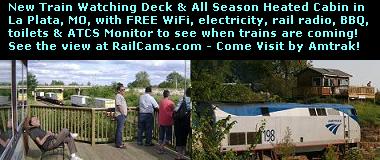 Visit related pages from this and other web sites:
Click below for pages in the directory of TrainWeb sites:
Why this ad?