Amtrak Acela Express Inaugural Revenue Run
On Monday, December 11, 2000.
Photographs of Passengers, Staff and
Other People Associated With This Run
(http://www.trainweb.com/acela/2000l11c.html)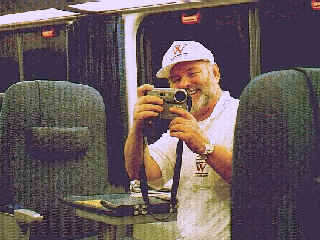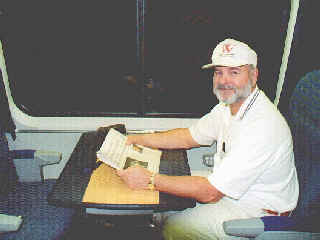 Ray Burns of TrainWeb (Photos courtesy of Gene Poon)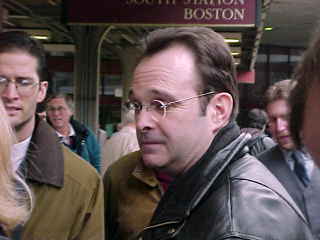 John Gallahger, Engineer of the Acela Express Inaugural Revenue Run!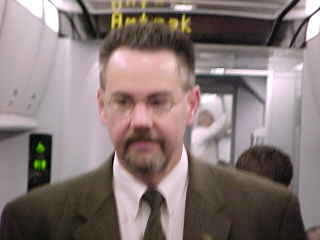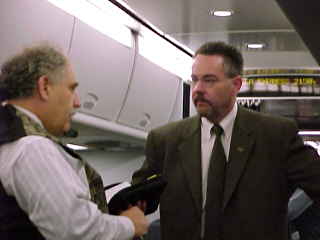 George Warrington, Amtrak President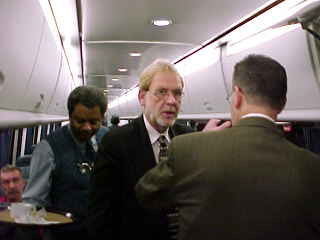 Earle S. "Stan" Bagley, President of Amtrak Northeast Corridor (N.E.C.)
talking with George Warrington, President of Amtrak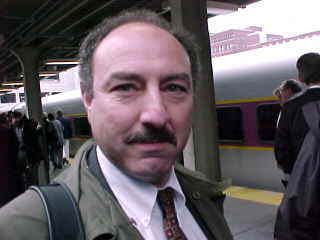 Jon Tainow, V.P. of Operations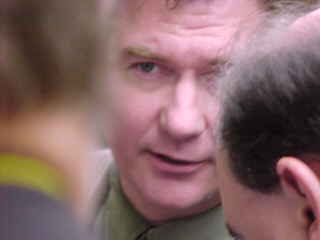 Rick Remington
Director of Media Relations
Northeast Corridor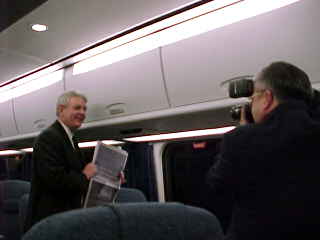 Tom Szachac, Acela Service Manager
based in New York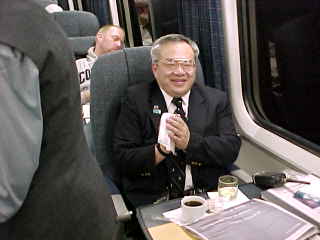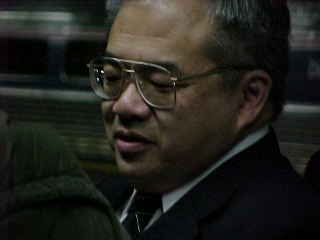 Geen Poon, Writer For Rail Travel News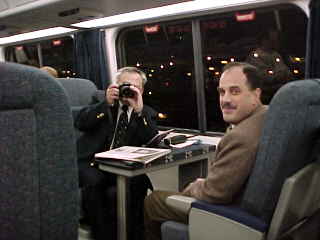 Gene Poon and Alan Feinstein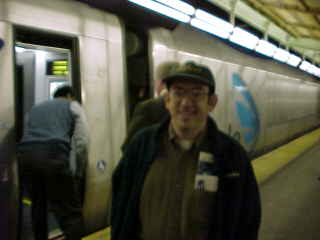 Daniel Chazin
Click here for his travelogue!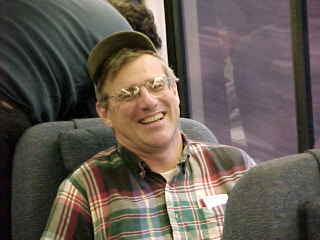 Skip Howard
Click here for his travelogue!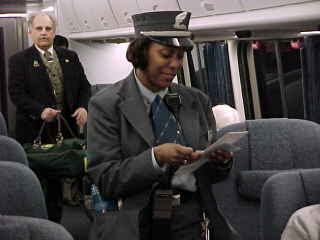 Star Plumber, Asst. Conductor out of D.C.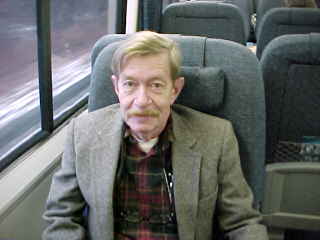 Jim Langen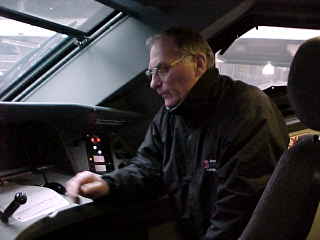 R.D. Collins, a New Haven engineer and the instructor for engineers on the Acela.

If you can put names with any of the following faces, please click here to e-mail those names to us! Right click on the photo to get the photo number so that we know which photo you are identifying. Thanks in advance!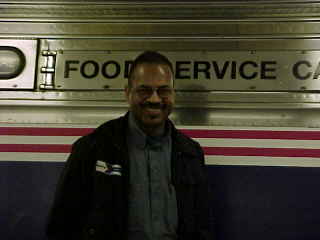 ???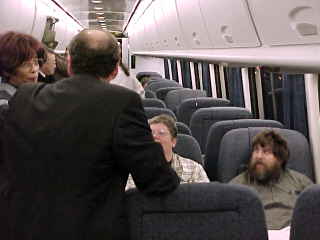 ???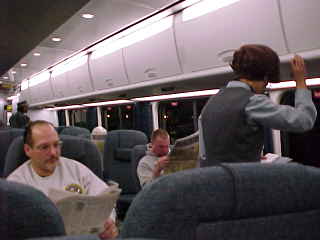 ???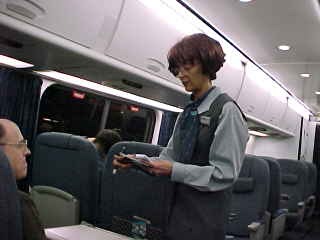 Lana Turner, Car Attendant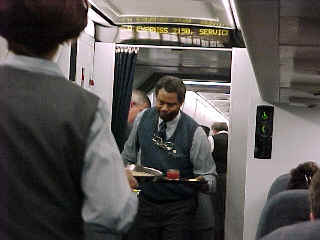 ???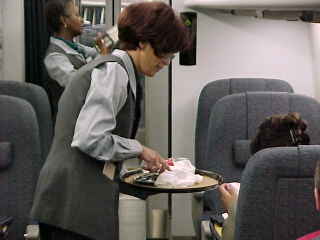 ???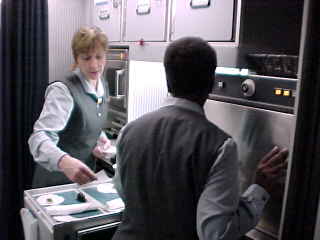 ???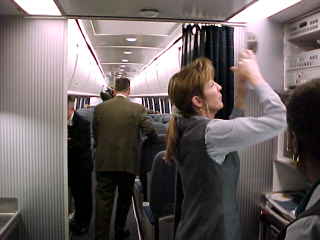 ???

Other Reporters and Photographers Covering The Story: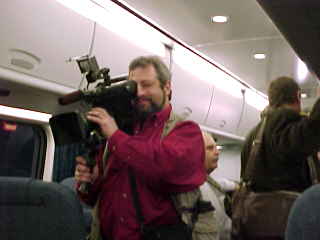 ???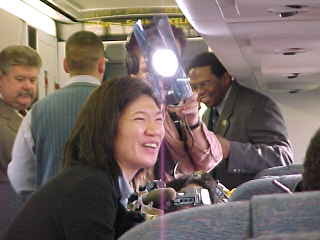 ???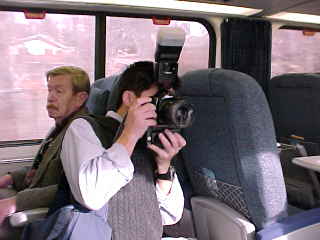 ???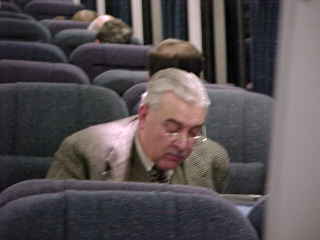 ??? - Reporter for Boston Globe?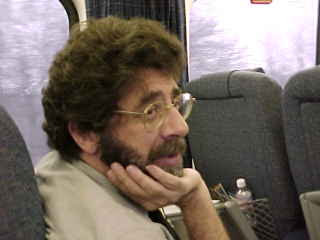 Fred Bayles, Reporter for USA Today


Click here for additional information and photos of the Amtrak Acela Express!