American Orient Express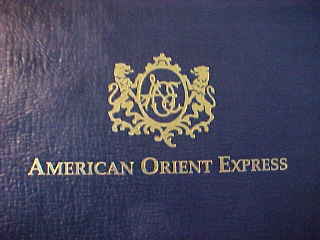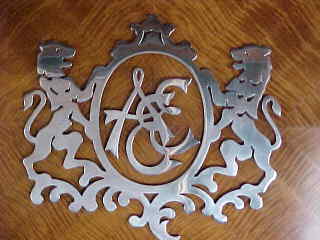 The American Orient Express operated from 1989 to 2008. It was formerly American European Express and briefly operated as GrandLuxe Rail Journeys before the bankruptcy and sale of the train in 2008. The American Orient Express operated a single luxury passenger train set providing top class rail excursions throughout North America. Click here for more information from Wikipedia.
TrainWeb staff and volunteer correspondents were able to take a number of trips on the luxury trainset courtesy of the American Orient Express. Their rail travelogues along with hundres of photos over the years are posted below. Please click on each report below to enjoy the reports and photos.
The last reports posted below feature:
A history of the American Orient Express by Ted & Sylvia Blishak
Car Roster with exterior and interior photos and details about every car
TrainMaster interview and retired trainset final photos by Carl Morrison
Please click on each of those reports below to learn more about the history of the train and to view an extensive set of photos including some of the final photos of the trainset.

If you have additional information of what has become of these passenger rail cars, including photos, please send email to: steve @ trainweb.com











Additional American Orient Express links:

Visit related pages from this and other web sites:
Click below for pages in the directory of TrainWeb sites: