RAILrewards.com
Rail Travel Rewards
Earn & Redeem Frequent Traveler Miles
www.trainweb.com/accounts/railrewards/
The following explains various ways in which you can earn and redeem frequent traveler miles on Amtrak and VIA Rail. In addition to Amtrak's own Amtrak Guest Rewards program, there are various other airline and credit card rewards programs where points can be used for Amtrak travel.
On any program, each reward point is worth roughly one cent. Thus, when you earn one point for each dollar spent on a credit card, you are getting approximately 1% in value back on your dollar. You will find that some rewards programs offer $50 Amtrak travel certificates in exchange for 5000 rewards points. Generally, you will get more value by exchanging large numbers of points for entire one-way or round trips. But, if you check how many points each Amtrak trip requires, you will find that it usually comes close to each 100 points being roughly equal to $1.00 in rail travel.
Amtrak Guest Rewards: Info / Join / Amtrak Travel Rewards / Credit Card
You can earn Amtrak Guest Rewards Mileage Points for travel on any Amtrak train and redeem the points for travel on any Amtrak train. There are also other ways to earn and redeem mileage points. Click the Info link above for more information. You can also earn mileage points with an Amtrak Guest Rewards Mastercard. Click the Credit Card link above for more information.
Diners Club Mastercard - Club Rewards Info
Diners Club provides a MasterCard on which you can earn Club Rewards points. Club Rewards points can be transfered one for one into Amtrak Guest Rewards points. Thus, 1000 Club Rewards Points = 1000 Amtrak Guest Rewards Points.
Hilton HHonors: Info / Join / Amtrak Travel Rewards / Credit Card
VIA Preference (VIA Rail Canada): Info
VIA Preference points are earned by the purchase of rail travel on VIA Rail in Canada and can be redeemed for rail travel on VIA Rail in Canada. There is currently no method of exchanging mileage points between the VIA Preference Program and the Amtrak Guest Rewards Program. I am also not aware of any partnership programs between VIA Preference and any airline mileage programs or any credit cards that earn VIA Preference miles.
Please visit and consider subscribing to our rail publication sponsors: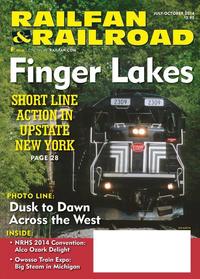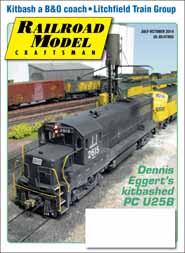 Add Your Rail Publication Here! (magaspon)
Click on the below images to visit our rail magazine promotion trading partners:
(Click here to add your print rail magazine.)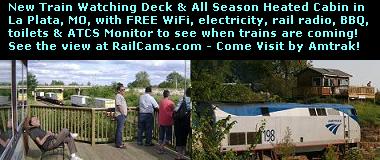 Visit related pages from this and other web sites:
Click below for pages in the directory of TrainWeb sites: